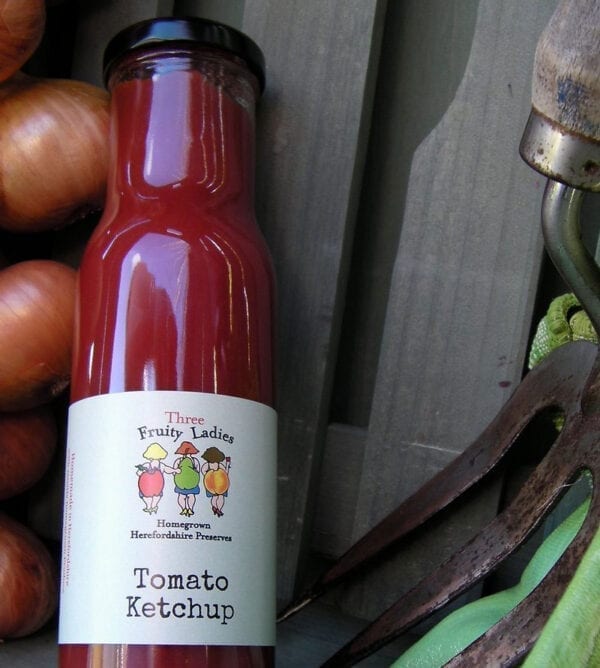 Three Fruity Ladies Tomato Ketchup 240ml
£3.65
This tomato ketchup certainly tantalises the taste buds great on bacon, burgers, fish and chips, this sauce can be used for your homemade pizzas and in casseroles/stews too. Homemade using our own naturally ripened plum tomatoes, lightly spiced and enriched with red wine vinegar to create a well-balanced flavour.
Sometimes the oldies are the best, using a traditional family recipe we remember when tomato ketchup used to taste like this!
Ingredients
Tomatoes (70%), Onions, Sugar, Red Wine Vinegar (sulphites), Spices, Salt.